---
---
---
---
---
---
---
---
---
Staffing

Solutions. Competency Testing. Assisting

Clients in the

Business of Health Care.
Staffing Solutions

:

Catalyst

offers customized staffing solutions for the health care and business communities.

Innovative

staffing programs such as short and long-term temporary staffing, employee leasing and permanent replacement referrals are highly valued by our clients. Clients include hospitals, HMOs, clinics, physician practices, schools systems, nursing homes, dental offices, community health agencies, state and municipal facilities, substance abuse centers, mental health agencies, insurance companies, pharmaceutical manufacturers and others associated with the health care arena.

Catalyst

programs and

employees are available 24 hours per day, seven days a week, every week of the year.
Perkins IV & Occupational Competency Assessments

:

Catalyst

is a leading vendor for the development, validation and customization of Occupational Competency Assessments. The tests and systems utilized by our proctors are specifically designed to comply with the guidelines required by Perkins IV for use at colleges, universities and vocational training programs. Our tests are also used to assist employers identify employee skills and knowledge, make informed hiring decisions and determine targeted training needs.
Assisting Clients In The Business Of Health Care

: Catalyst

utilizes a broad knowledge base of the health care community and its unique business environment to provide specialized consultant services to clients in the areas of business development, marketing, efficiency management, change management, organizational development, policy and procedure development, job descriptions, employee appraisals, compensation review, new practice set-up, project outsourcing and other designated services.



National Society of Certified Healthcare Business Consultants
American Hospital Staffing Association
Medical Group Management
Association
Michigan Business & Professional Association
Ge
nesee Regional Chamber of Commerce
US Chamber of Commerce
Staffing Industry Analysts, Inc.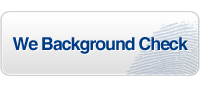 Staff Available:
Nurse Practitioner

Physician

LPN

CENA

Medical Assistant

EKG Technician

Phlebotomist

X-Ray Technician
---
Agriculture, Food & Natural Resources

Architecture & Construction

Arts, A/V Technology & Communications

Business, Management & Administration

Government & Public Administration

Law, Public Safety & Security

Marketing, Sales & Service

Science, Technology, Engineering & Mathematics

Transportation, Distribution & Logistics

Other
---